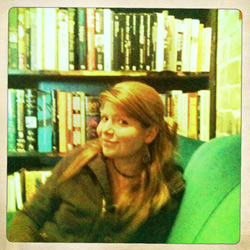 I have lived in rural South Carolina, Harlem, New York, Hollywood, California, and even Australia. Being part of the communities and cultures in these varied places has led me to explore the ideas of maps in my abstract paintings. My most recent body of work dives into the individuals living inside of those maps. These paintings tell stories of people in colorful and unexpected environments with surprising animals.
I studied Painting and Sculpture at Washington University in St. Louis, MO and then went on for a Master's degree in Art Education from Columbia University in New York. Teaching art and helping to bring out the artist within each of my students brings me happiness. I have had fellowships and residencies at Skidmore College, San Francisco College of Art, and the Vermont Studio Center. I am happy to have been part of both group and solo shows in galleries in Los Angeles, California and in Soho, New York, among others.
Please feel free to contact me with any questions, comments, purchases or inquiries into custom work. Thanks!